Artificial Intelligence is a system that understands it's environment and can make critical decisions by asking the right questions.
For instance, the system can not only understand the language but also understand concepts within sentences. Of course, it's not going to write a thesis in one night, yet.
Do you remember the computer revolution? The smartphone revolution? The internet revolution? All of these have been tremendous shifts that put humanity on a different trajectory. Artificial intelligence is one such shift that is happening as we speak.
Artificial Intelligence offers millions of possibilities in various fields such as e-commerce and banking. The banking sector is using AI for various purposes and yielding more profits with growth like never before. Do you want to know why it matters in the banking sector? If yes then, here you're at the right place. Here we will explore its role and importance in the banking sector.
1. Decreasing Fraud Through Real-Time Detection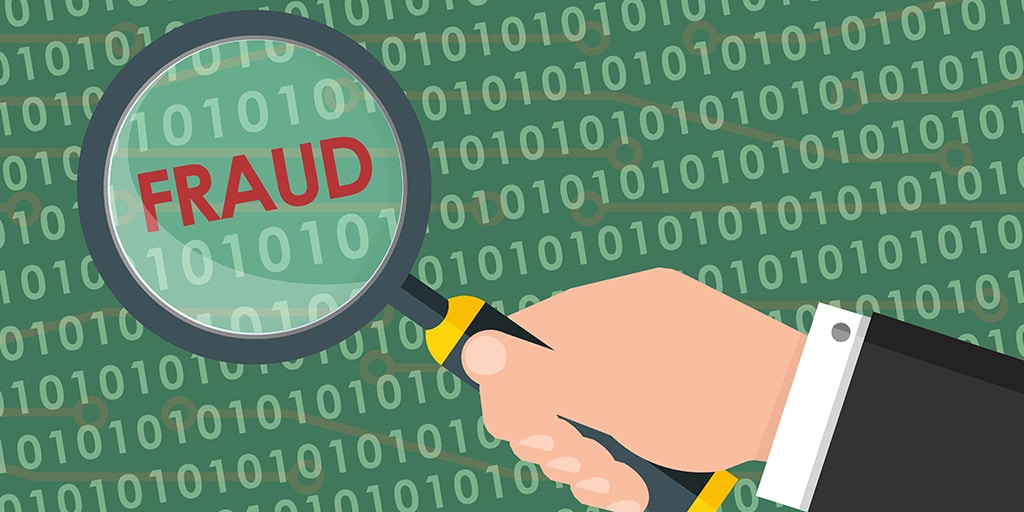 Source: Here
What are the most important tasks or functions of a bank? First and foremost, securing the money and transactions of their clients. Customers rely on banks to execute their transactions securely. That's where AI comes into the picture. Traditional algorithms can only detect fraudulent transactions when some predefined set of rules get violated. That's why they are not smart or advanced enough to analyze every transaction leading to fraudulent transactions.
What can AI do in such suspicious and fraudulent scenarios?
Artificial intelligence can go a little deeper and identify suspicious activities by analyzing the behavior and transaction history of each customer. AI examines all the historical data available and detects the doubtful transactions in real time by analyzing the traffic ratios and how those translate into conversion. By tracking IP addresses, AI can expose if there is any bot involved in transaction. Thus, AI performs better than traditional rule-based algorithms at preventing fraud. Wirecard Asia and Quattro Processing are some reputed names offering out of the box fraud prevention solutions.
Citibank has launched multiple tech startups worldwide and developing products for banking and financial sector. Citibank invested heavily in FeedzAI, and that's one of most delicate move and investment made by Citibank. FeedzAI utilizes data science to detect fraudulent transactions. It uses machine learning algorithm to analyze big data in real time and notify the respective financial firm about the illegal fraud activities.
2. Improving Customer Experience And Engagement
Have you ever used iPhone and interacted with Siri? How was your experience?
Well, Siri is chatbot that imitates a human conversation using natural language processing to understand human inputs in the form of text and voice inputs.
How can banks take advantage of chatbots?
Source: Here
Most individuals have specific queries related to banking for which they call and interact with customer service. The number of queries that banks receive on a daily basis is enormous, more than a million. In fact, you may have encountered several issues while trying to contact customer service support such as long wait times and unsatisfactory answers., It becomes excruciating for both banks and the customers to interact with each other for every basic query. Most of these customer queries are similar to each other, and thus there is the scope for automation.
Before AI and machine learning advancement, it was challenging to make a computer understand customer queries accurately and respond to them. But today, thanks to Artificial Intelligence, we have chatbots that can handle most of the queries and customer interaction based tasks. This helps bankers to focus on significant customer issues only. AI is offering a personal touch in the banking sector.
For example, HDFC Indian bank has launched their chatbot 'Eva". This move has helped the bank to gain more reputation and popularity, and now they can take care of their customer more conveniently.
The bank of America has launched personal assistant "Erica" last year, ranked one of the most prominent payment and finance service innovation. Erica acts as an on-point financial advisor to more than 45 million customers of BOA. Mobile banking was serving approximately 12 million customers in 2012; this number grew to 22 million in 2016. Thus, you can see the growth graph.
3. Improving Risk Management System
Have you ever applied for the credit loan? If yes then you must be familiar with the loan approval procedure of a bank. Before providing the credit to any client, the bank goes through risk assessment to estimate the prospect's credit worthiness. The traditional system entirely relies upon the historical data of the client, including their credit and transaction history, income growth in past few years to analyze the risk factors associated with the respective loan. Well, historical data of the client is not an ideal approach to predict their future behaviors, and that's why it results in inconsistent estimation.
How Can AI and Machine Learning Improve The Risk Management?
Source: Here
AI and machine learning offer real-time data analysis of recent transactions, present market scenarios, and updated news to track the potential risk associated with credit offerings. ML algorithm, using predictive analytics, can efficiently analyze data petabytes to detect micro activities and access client behaviors to predict possible default.
Xactium and IBM REGTech are some of the oldest firms offering AI enabled risk management systems. JP Morgan Chase, Ally Bank and Citigroup are the first to adopt AI in their risk management system and improved the online security.
4. Robotic Process Automation

Banking is very competitive  and hence, banks are among the first to adopt latest technologies, especially when its about saving cost through automation. Cost saving is still the second priority of banks after customer satisfaction.
Artificial intelligence boosts efficiency by speeding up processes, reducing human time consumed and human error. Robotic process automation automates most of the workflow by using technologies such as screen capturing.
The banking sector is saving millions and billions by adopting AI technology, and robotic process automation is increasing rapidly with time. According to a study report released by Cognizant, 26% of the bankers stated that they are getting more than 15% surge saving by relying on AI and 55% of the bankers are expecting to have similar saving figures, that's +15%, in coming five years.
According to financial estimation report and statements of Bank of NY Mellon Corp, they are saving more than $300,000 annually with their "fund transfer bots" only.
5. Automated Trading Algorithms
Source: Here
AI-based automated trading algorithms are ruling the financial world. These trading algorithms are designed to take input from different sources of data in the financial market and make trading decisions with ease. With AI based trading algorithms, one can predict the market scenarios and invest appropriately to yield maximum benefits. Algorithmic trading is programmed to keep you updated with the latest trends, investment opportunities and risk factors to maximize the profit. Overall, AI has made it a perfect trade investment planner and market astrologer. AI-based algorithmic trading promise safe and reliable returns, that's the reason investment platforms like Betterment and Wealthfront are attracting millions of investors to trade.
6. Anti-Money Laundering Pattern
Source: Here
Anti-money laundering is a set of rules, regulations, and laws designed to resist the illegal practices of generating money.  Money launderers are technically smart to hide their illegal actions in various ways, and thus the money earned by unfair and unlawful means seems legally earned money.
Most of banking and finance sector worldwide is now shifting from traditional software to the artificial intelligence based systems that are more robust and intelligent to resist and detect money laundering activities. Intel and Fico are two big names offering anti-money laundering solution to the banking and finance world. HSBC is using AI in its AML to improve the risk profile and combat suspicious money laundering activities.
The Future Of AI in Banking Sector
Source: Here
In the coming years, the banking sector will be investing more in artificial intelligence and machine learning instead of human employees. The primary motive of using AI is not only to reduce the cost only but also offer better customer experience.
Presently, the main role of AI in the banking sector is to automate the repetitive tasks and reduce process outsourcing. In the coming years, AI will become more autonomous, and it will be focusing on core issues including new product development based on customer demand and credit risk minimization.